Ryan Gosling's Only God Forgives gets two new trailers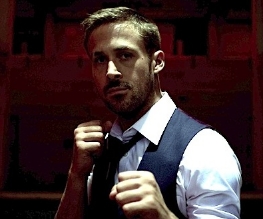 Ryan Gosling's Only God Forgives is making us pretty excited these days. Perhaps because we keep on getting little nuggets of information to keep us interested. Yesterday we got this pretty darn cool poster, which we presume reveals Gosling's new look for the film (we like it, it's… edgy). Then it was announced that Only God Forgives will be a Palm d'Or contender at this years Cannes and today we have been give not one, but TWO new trailers for our ears and eyes. These ones give us more of an idea of the plot than the previous, red band trailer – which is more of a stylised, atmospheric montage, aiming to set the tone rather than the narrative.
Just as brutal as the previous trailer, the new clips give further insight into the neon lit, "nightmarish" world of the film. Gosling stars as Julian, who, after being exiled to Bangkok, runs a Thai boxing club as a front for a drug operation. He is strongly persuaded by his mother (the youngest looking 53 year old ever, Kristin Scott Thomas) to venture deep into the criminal underworld to avenge his brothers death. Sounds like none of this is going to end well.
Give them a watch:
Ryan! Look after yourself! We have already seen what messing with these mean boys can do to you!
About The Author