Ryan Gosling's Only God Forgives poster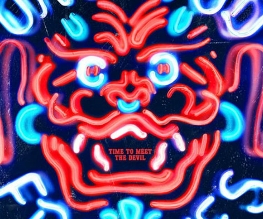 Ryan Gosling is one busy bee. He is currently gracing our screens with fellow heart throb (and better person in every way?) Bradley Cooper in The Place Beyond the Pines, he's recently played womanising playboy in Gangster Squad and he's now reunited with Drive director Nicolas Winding Refn for Only God Forgives. At first we got the disappointing impression that Only God Forgives was like Drive, but with motorbikes instead of cars. Then we got more intrigued by a photo of Gosling looking a tad worse for wear then even more intrigued with another photo of him looking a looking a tad worser for wear. Then we got the first teaser trailer which, with its masked men, seedy looking bars and 80s, poppy soundtrack, had Refn written all over it. And now we have the poster!
Click to enlarge: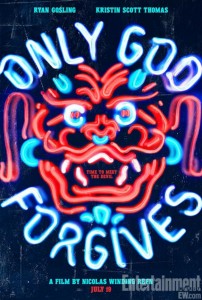 Interestingly, Refn has discarded Ryan Gosling's perfectly formed face in favour of a big neon roaring dragon head. We like it though – it's ambiguous and mysterious, it's tacky but scary and it's a nod to the karaoke bars and Thai boxing dens in which the film is set. As you probably know by now Only God Forgives sees Gosling as Julian, a drug smuggler who runs a boxing club in Bangkok. But he is forced by his mum (played by the unrecognisable and seemingly terrifying Kristin Scott Thomas) to delve deep into the criminal underworld to seek revenge for his brother's death.
WE. JUST. CANNOT. WAIT.
About The Author