Will Smith comes into Focus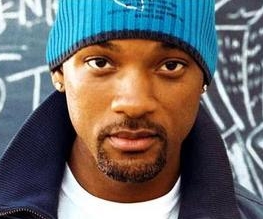 The duo that brought you Crazy Stupid Love (Glenn Ficarra and John Requa) are back at it, this time bringing their comedic talents to the con-artist flick. Focus was originally meant to reunite the star power of Ryan Gosling and Emma Stone but this idea has been since thrown out for the likes of Oscar-winner Ben Affleck and Twi-hard craze Kristen Stewart.
Fortunately that plan has now fallen through as well giving our beloved Fresh Prince of Bel-Air, Will Smith, the opportunity to bring an end to his hiatus. We really haven't seen much of his since Seven Pounds in 2008 (no, Men in Black 3 does not count, we don't care what you say) and we aren't sure what he's been up to but we are glad to see those chiseled feature back on the big screen, starting with the sci-fi venture After Earth hitting cinemas June 7.
According to Variety, Smith is at the tail-end of negotiation to take on the role of the veteran conman who teams up with a more inexperienced female grifter. Affleck, who came close to signing, cited scheduling conflicts in order to drop out and meet the deadline for his adaptation of Dennis Lehane's Live By Night. Stewart soon followed strangely claiming that the age difference between her and Smith felt discomforting. Warner Bros. is now back on the hunt to complete the cast so no word yet on a production date.
Who would you pick for the female lead? Let's see if you get it right!
About The Author