Sarah Jessica Parker For Lovelace Biopic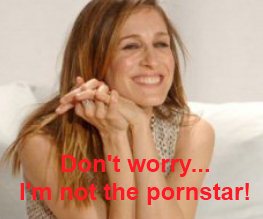 Anyone with eyes in their face has probably noticed that the tabloids have gone absolutely crazy this week. Seal and Heidi called things a day, Ferris Bueller might be taking ANOTHER day off and Demi Moore has been hospitalised after inhaling nitrous oxide. Which means that she has been forced to give up her role in the upcoming Linda Lovelace biopic.
Woah! What? Seal and Heidi broke up? But, but remember Kiss From A Rose…
Ahem. Focusing on Lovelace for the time being, it seems as if the role of feminist icon Gloria Steinem is Demi-less. Which means that we need another sassy older woman to take her place.
Hello Sarah Jessica Parker, come on down!
SJP knows her way around soft-core porn; after all, she was Carrie Bradshaw in Sex And The City for all those years. So we imagine that she'll easily be able to swallow (ha!) this tale of the original Deep Throat actress…
Parker will be joining a largely impressive cast; Amanda Seyfried, Sharon Stone AND Peter Sarsgaard have already been written into the project, which is currently filming in Los Angeles. But does a great cast make for a great film? Only time will tell.
Are you looking forward to the Lovelace biopic? Why?
About The Author