Sarkozy film to be 'hugely embarrassing' for French president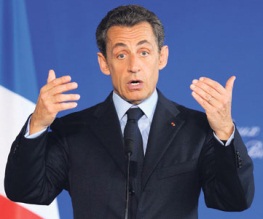 An expose on current French president Nicolas Sarkozy will shed light on why former wife Cecilia Sarkozy left him on the night of his election win. The film, called: The Conquest, opens with Sarkozy walking alone on the Champs-Elysees after learning of his victory. His first day of presidency shows him searching in vain for Marie-Dominique Culioloi, the first of three wives and mother of two of his sons.
A later scene shows him pleading with second wife Cecilia at his celebration party, at which she bursts into tears and leaves alone.
The film, which appears to concentrate on the personal life of Nicolas Sarkozy rather than his politics, has been described by website 'French Pure People' as: 'highly embarrassing for the president. This film is a bit of a hot potato, and quite a few potential backers pulled out.' Nicolas Sarkozy is to be played by balding actor Denis Podalydes, who supplemented his hair with a wig for the role.
About The Author