Sean Bean cast in Wachowskis' Jupiter Ascending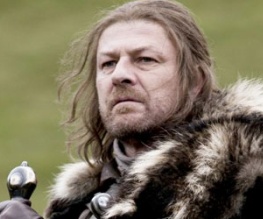 Sean Bean has been cast in the Wachowskis siblings' next film, Jupiter Ascending. Bean will play a 'Hans-Solo' type called Stinger, in a film touted to be like Snow White and the Huntsman set in space. It will take place in a universe where humans are considered the lowest form of life. Also cast in the film are Mila Kunis, who will play a Russian maid, and Channing Tatum, who will play a more evolved bounty hunter sent to kill her. Eddie Redmayne will also star in the film, which is set to start shooting later this year.
Bean, having acted in Lord of the Rings and Game of Thrones, has a reputation for warrior roles, so we are expecting him to bring some dramatic weight to the film. Few details have been released about the project, but it has been rumoured that Joseph Gordon-Levitt will appear in the film, too.
The Wachowskis' return to sci-fi after Speed Racer is much anticipated, and Jupiter Landing seems to tick all the right Matrix-style boxes so far. Their latest film, Cloud Atlas, was directed with Tom Tykwer (of Run Lola Run) and is an adaptation of a book by David Mitchell featuring multiple plot lines over six different eras. It stars Tom Hanks, Halle Berry, Hugh Grant and Ben Whishaw among others.
Jupiter Landing has been set for a 2014 release date. Cloud Atlas will be released on February 22.
Are you looking forward to Jupiter Landing? Let us know below.
About The Author