Sean Bean confirmed for Silent Hill sequel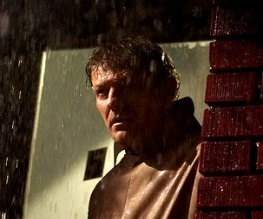 Davis Films producer Samuel Hadida and Don Carmody have confirmed Sean Bean's re-entry into the alternate reality of Silent Hill in Silent Hill: Revelation 3D. Bean was in talks since March of last year concerning his (minor) role-reprisal, and the latest news makes the Lionsgate sequel one big ole' family reunion.
Bean will re-unite with his fellow original Silent Hill denizens, Radha Mitchell (Rose) and Deborah Kara Unger (Dahlia), joining the fresh blood – Kit Harington (Game of Thrones), and Radha-doppelganger Adelaide Clemens (X-Men Origins: Wolverine), who will play the new, unsuspecting, but no doubt thoroughly equipped heroine, Heather Mason.
Writer-director Michael J. Bassett said: "It wouldn't be the same without some of the original Silent Hill cast. Sean, Radha and Deborah's return will certainly thrill fans of the franchise and compliment Revelations stars Adelaide and Kit."
Shooting has already begun up in Canada with The Hills Have Eyes director of photography Maxime Alexandre, who says, "With the most advanced technology available, in particular the lighter, smaller and more flexible 3D Red Epic, we are able to take audiences deeper in the world of Silent Hill than they ever dreamed possible. Devotees will finally be able to enter this realm along side of Heather, Vincent, Harry and Rose and experience the psychological horror and the fear of the unknown with them."
It may be that Silent Hill: Revelation 3D possesses all the sacred elements that a righteous game-to-movie adaptation doth make, but lest we forget, Hadida and Carmody also most recently produced the soulless Resident Evil: Afterlife. Let's hope this little detail doesn't prove to be the most frightening thing about the Silent Hill sequel.
About The Author