Second Muppet trailer is here!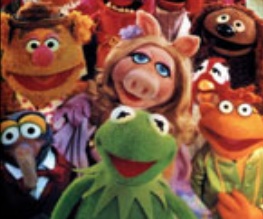 Singing chickens, sudden toilets, fart shoes, pig attacks, a lusty shrimp – it can only be a muppet trailer. There's just no getting sick of those critters, is there? No. No there's not. Showcasing all our old favourites as well as introducing to a brand spanking new character Walter, it's what 11am on a Friday was made for.
Take a look, and fill your eyes with furry glitter:
Not enough? Not ever enough? Here's the other trailer. And, like, loads more stuff they've done recently. Sigh. Is there such a thing as a muppet overdose, and would that be the happiest of the deaths?
About The Author