Patty Jenkins to direct Thor 2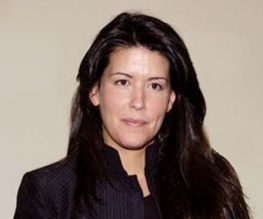 Patty Jenkins, who has done close to bugger-all since her 2003 film Monster won universal plaudits for star Charlize Theron, has been named as the director of Thor 2.
Jenkins (who recently directed the pilot for The Killing's US remake) will inherit a cast boasting Chris Hemsworth, Natalie Portman and Tom Hiddleston (but apparently not Anthony Hopkins).
We've just… we've got nothing to say about this. Thor director Kenneth Branagh was an unconventional choice, it's true, but at least he had a CV worth swooning over – not to mention lots of theatrical frustration waiting to explode all over that $50m budget. So far there's no reason to assume that Patty Jenkins wasn't plus ou moins a flash in the pan – one good film is great, but let's not forget that John Singleton made Boyz n the Hood and now he's churning out shit like Abduction. The jury's still out on this one.
Have you got anything, literally anything intelligent at all to say about this? Go on, then:
About The Author