Skyfall trailer hits your TV screens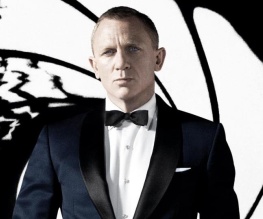 The wait for Skyfall is almost over. Blissfully, given the release is being timed to coincide with the 50th anniversary of the James Bond Franchise, beginning with Dr. No in 1962, we knew there was little risk of the Sam Mendes directed 23rd entry being delayed. And sure enough, with only a few weeks to wait now until it hits theatres, a new Skyfall TV spot has been released, and gives us a snappy look at what's in store for Daniel Craig's James Bond this time.
"How much do you know about fear, Mr Bond?" asks a particularly sultry Bérénice Marlohe. "All there is", comes his response, but judging by this trailer he might need to readdress his confidence. With a plot involving the leaking of every MI6 agent onto the internet, it would appear that trouble is coming to the streets of Bond's very own London – not to mention under them! And was that a police-man pointing a gun at Judi Dench's M? Presumably there's something more than a disgruntled beat-cop angling for a promotion going on…
There are also first snippets of Ben Whishaw's appropriately bookish Q in action, and a whole lot of Javier Bardem's villain Raoul Silva, whose uncharacteristic blonde wig adds another layer of crazy to what already seems a pretty demented nemesis – one who apparently has personal ties to both Bond and M. Just witness his calm-but-sinister delivery; "Mummy… was very bad". It would appear that Bond's faith in his long-time boss is about to be sorely tested.
The trailer suggests a continuation of the grittier style that Bond has been given since it's Casino Royale reboot, and promises more of the thrilling, explosive action that the series is known for (lots of it seemingly involving trains), along with some more traditionally cool Bond moments. Just take a look at Daniel Craig narrowly escaping the jaws of an industrial digger ripping the back off a train (we won't ask), only to land and begin readjusting his shirt before the debris has even landed. Ridiculously cool.
We'll see what else Sam Mendes' Skyfall can deliver when it drops into cinemas on October 26th.
About The Author