Smurfs sequel set for 2013 release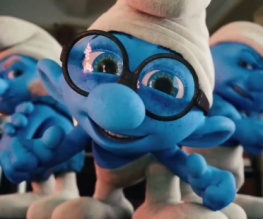 This is starting to get to us – for the third time this week, a sequel has been announced whilst the ink's still wet on the posters of the… onequel. First we had The Amazing Spider-Man 2, then The Hunger Games sequel Catching Fire, and now we've learnt that the sequel to The Smurfs 3D (released today) will be with us on August 2, 2013.
The Smurfs has, at least, actually been made already – it's pulled in a very respectable $135m at the US box office so far despite being universally panned – but is this really necessary? If people like a film, they're not going to forget it exists unless you get the sequel out within twelve minutes. Serious.
Welcome to the Abyss. Population: you. And the Smurfs.
About The Author