Spielberg's Robopocalypse postponed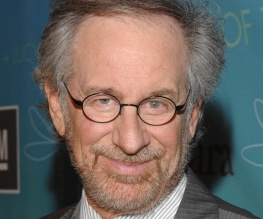 Steven Spielberg's latest project, Robopocalypse, has been put on hold for an indefinite time. The sci-fi action film was on track for a 2014 release date, but things have gone back to the drawing board because of the size of the project. Spielberg's spokesman Martin Levy has said the project is "too important and the script is not ready, and it's too expensive to produce." It was reportedly to cost DreamWorks an estimated $160 million to make.
Anne Hathaway, Chris Hemsworth and Ben Whishaw had all signed on to star in Robopocalypse, which was to start filming in spring. The screenplay has been written by The Cabin in the Woods writer Drew Goddard and is based on the best-selling novel by Daniel H. Wilson.  Robopocalypse follows the human race as they are attacked by the robot servants they created. The robots turn into robot/human hybrids and take on zombie-like behavior. Their race must then be destroyed in a war that threatens mankind.
Spielberg's next project is now unclear, however his most recent film, Lincoln, is expected to feature heavily in the Oscar nominations when they are announced later today. The biopic starring Daniel Day-Lewis has already taken almost $150 million at the US box office alone. Lincoln will be released in UK cinemas on 25 January.
Would you like to see Robopocalypse get made? Let us know below.
About The Author