Ang Lee to direct Cleopatra?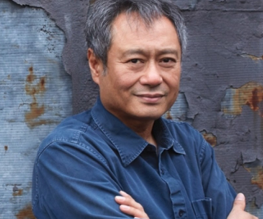 Life of Pi director Ang Lee is said to be reading the script for Cleopatra, currently starring Angelina Jolie as the pharaoh herself, and is in talks to be directing the film that has been 'in talks' since the beginning of time. Life of Pi has been nominated for nine Bafta nominations and Ang Lee is one of the strongest contenders for the Best Director category, alongside Ben Affleck, Steven Spielberg and Quentin Tarantino, and what with the imminent Oscar nominations to be announced, he may be adding yet another trophy to his shiny shelf.
Cleopatra has already had a small torrent of directors reject the offer to direct the film, including James Cameron, David Fincher and Paul Greengrass, but Ang Lee is more than happy to take on this high-profile historical tale, and why the hell not – what with the highly-anticipated success of Life of Pi. "It just feels right," the director says, and compared to his other films, "What does it have in common with any of them? They're all totally different! That's what makes this perfect." He seems incredibly zen about the whole thing. But is he pushing his luck? From one blockbuster hit straight to one likely to be another?

Cleopatra will be about … Cleopatra, who is the last pharaoh of Ancient Egypt and a bit of a babe, for those of you who didn't listen in your history lesson. The film will be likely to focus on her life as politician, and most probably her notable sexual appeal. Who better than Angelina to play the Egyptian goddess?
Ang Lee's filmography is a Pick 'n' Mix bag of goodies. From Sense and Sensibility to Brokeback Mountain to unheard-of small comedies, it's hard to predict his next project. Cleopatra is likely to be visually outstanding with Lee driving it; how it will fare as a historical drama, however, only time will tell.
Are you excited for a telling of one of the most popular figures in history? Will it be as big as Life of Pi?
About The Author