Star Trek 2 may not make its release date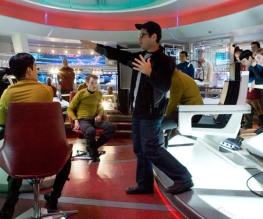 Ever since Star Trek wrapped up, there has been talk about possible storylines for a sequel (Khaaaaan!), and although we've all assumed Star Trek 2 will be here sooner than later, not much has arisen in terms of plot details or a script. This has been slightly worrying, given its release date of June 29, 2012, and while J.J Abrams has been rather coy about the sequel, he doesn't expect the film to meet its release date.
Abrams said, "I care much more about it being good than it be ready…we're doing everything we can to make sure schedules don't get screwed up. I don't think anyone wants a movie on time that's not worth your time." This is good news (yes, it really is), with the time needed to make a big blockbuster, rushing it into production without a fully formed script is not the best idea. Abrams hasn't signed on to direct and considering the amount of TV and film projects he has at the moment, he may want a little breather.
Reports have suggested a Winter 2012 release date (although that's unconfirmed and we may all be dead by then!) and the idea of filming it in 3D has been discussed, but Abrams is unsure about that as well. I think we can all agree that we want the best quality film possible, and it seems those in control of Star Trek's next adventures share those sentiments as well.
About The Author