Star Trek 2 Release Date Set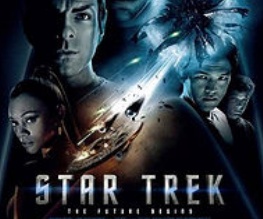 After the stonking success of 2009s Star Trek, it's not much of a surprise that the head honchos at Paramount have been falling over themselves to plan the sequel. Originally meant to be released in June 1011, Paramount have announced that the second Star Trek film will hit our screens a full year later, on the 29th July 2012. As countless cinematic heartbreaks have taught us (Jaws 2, Men in Black 2, The Matrix 2 and 3), there's nothing like badly made follow-up to damage the reputation of a brilliant original film. J.J Abrams, director of Star Trek, has stated that the extra year will 'allow more time for the creative process' and we whole-heartedly agree. Another year's thinking time is nothing to complain about, if it means Abrams keeps up the standard set by the first film.
Of course, this means that 2012 will be pretty packed. So far planned for release that year are Spiderman 4, The Avengers and possibly another Wolverine film. Add in Star Trek 2 and that summer is looking pretty amazing. Seriously geeky, but still, pretty amazing.
Reckon pushing back the release date on the Star Trek sequel is a good idea or not? Let us know below…
About The Author