My Sister's Keeper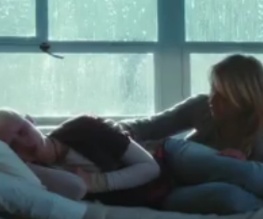 We're surprised it's taken this long for any of Jodi Picoult's books to make it to the big screen. Her tear-jerker-slash-thrillers are a holiday reading staple, always guaranteed to have you alternately blubbering like an idiot in your poolside deckchair and ravenously tearing at the pages to see what happens next. They've all clearly been crying out for a film deal from the beginning.
What is surprising about this adaptation is the casting of Cameron Diaz as the frazzled mother of two whose life has become defined by her daughter's illness. As much as we love Diaz in that fun, silly, she'd-be-great-fun-to-go-out-on-the-town-with type way, we just couldn't see her actually taking on a role requiring seriousness and depth. We were willing to give her a go, though, if only because My Sister's Keeper is one of Picoult's original and best, and we were intrigued to see what she and her younger supporting cast could do with it, especially with the weep-inducing genius of The Notebook's Nick Cassavetes behind the camera.
Diaz did put in a gallant effort, but didn't quite reach the realms of believable – for the time being, we'll leave her in the sexy rom-com pigeonhole. It's the young'uns who really shine in this, and contribute to the embarrassing blubbering to a similar level the book produced. Abigail Breslin brings honesty, maturity and depth to her portrayal of younger sister Anna, who was conceived as a 'spare child' to provide organs, blood and bone marrow to her sister's ailing body. Sofia Vassilieva masters her leukemia-stricken sister Kate with a heart-warming vulnerability and tenderness that lights up the screen.
Tackling the timely issues of both a family coping with cancer and the ethical limitations of modern science, Cassavetes has ultimately done Picoult proud with this touching and effective adaptation. So if your dog just died, your girlfriend just broke up with you or you're just generally in the mood for a good cry, look no further.
Special Features
Deleted Scenes
About The Author