Star Trek 2 will be the rubbish kind of 3D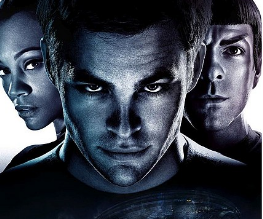 We were sort of coming around to the idea of 3D, you know. What with the recent Arthur Christmas loveliness, Hugo splendour and films like Cave Of Forgotten Dreams showing us that, actually, even if it was a bit unnecessary, 3D could at least be done beautifully. And then things like this happen. And we get all sad again.
J J Abrams has confirmed that although Star Trek 2 will not be shooting in 3D (a la Avatar, or indeed ANY 3D film that looks even remotely worthwhile), it will be doing a conversion to 3D in post-production (a la Harry Potter. Or Clash Of The Titans). Which basically means that they don't want to do the extra work on-set, but they do want the additional ticket price hike. Bah. Abrams had this to say "We'll do a good high-end conversion. It'll be like the Harry Potter movie and all that. Luckily we have the months needed to do it right because if you rush it, it never looks good." No. No it doesn't.
2009's Star Trek (in MIND-NORMALISING 2D) was a monster hit, pleasing die-hard fans and newbies to the franchise alike, and we're eager to see what Abrams can do with a sequel. But 3D? Why? It's not like his original was filmed with 3D in mind, and it's been proved time and again that if your visuals are bang on, 3D is totally unnecessary. We hate to get all fan-boy about it (we totally don't), but if stunning 2D is good enough for Nolan, it's good enough for us.
What do you make of this multi-dimension revelation? Complain or buck up our ideas below…
About The Author