Star Trek 3 could beam up Joe Cornish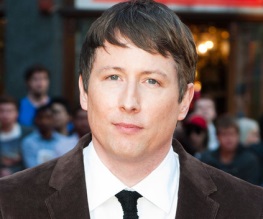 Attack the Block director Joe Cornish is the frontrunner in the race to replace J.J. Abrams as director of Star Trek 3.
Abrams, who directed 2009 reboot Star Trek and its successor Star Trek Into Darkness, recently vacated the director's chair on the Enterprise in favour of a seat on the Millennium Falcon. Obviously Star Wars: Episode VII is vastly more important than Star Trek 3 (after all, there's already been a Star Trek 3 and it wasn't very good), but this does leave a significant hole in the 'people who we trust to direct massive sci-fi epics' roster – and Cornish is the perfect man to fill it.
We were astonished by the magic Cornish managed to work in Attack the Block, which had a comparatively piffling budget of $8m – provided he doesn't go CGI mental, there's no limit to what he could do with a Star Fleet-sized bank account. To infinity, and beyond! (That's the right spaceman, yeah?)
Are you up for a Cornish-helmed Star Trek? Let us know below!
About The Author