Star Wars spin-offs? We've stopped caring, frankly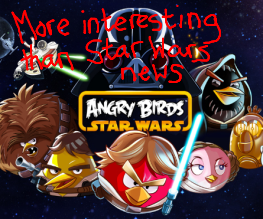 Star Wars. Forever and ever. You'll take it whether you like it or not. That's the view of Disney CEO Robert Iger, whose goal it is to force (HA!) a new Star Wars film down our throats every 2 years because, hey, why the hell not? It's likely that these constant Star Wars iterations will still get us to visit the cinema in our droves, sort of like the dynamic between a crack addict and his dealer.
Recently reported was that the big names of Lawrence Kasdan (Star Wars Episode V: The Empire Strikes Back) and Simon Kinberg (Sherlock Holmes) are down to write future Star Wars films. Considering that Michael Arndt is most definitely writing Star Wars Episode VII, it had been assumed that Kasdan and Kinberg would write VIII and IX. The Hollywood Reporter has announced that this may not be the case. An anonymous source (you've really got to start screening your calls, guys) has said that, although the duo are writing a Star Wars project apiece, it may turn into Star Wars VIII or IX, or it may end up being a spin-off, akin to all those movies around The Avengers. That's a lot of uncertainty in a single sentence.
As you can see, the whole story is rather unwieldy, sort of like how Han looked all silly when he had to slice open the tauntaun with Luke's lightsaber. It's precisely like that, except with even more maggoty guts.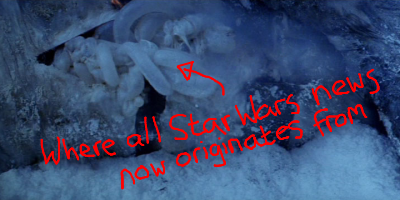 We'll keep writing Star Wars if you keep reading Star Wars. Are you still reading Star Wars, or can we stop now?
About The Author