Steven Spielberg's Lincoln gets a poster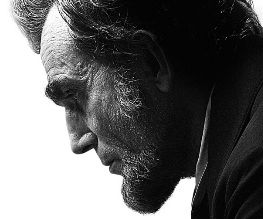 Steven Spielberg usually works with aliens and / or dinosaurs, so we knew he'd be alright with his brand new Abraham Lincoln biopic, wittily titled Lincoln. And, to prove to us that he's deadly serious about this presidential flick, he's released a brand-new poster of Daniel Day-Lewis in full Abe get-up.
How do we know this is a deadly serious film? Well, firstly, the poster is in black and white. We all know what that means, don't we Steve? Yup – gunning for an Academy Award nomination. Hey, don't knock it – it totally worked for Schindler's List.
Secondly, Abraham Lincoln isn't smiling. In fact, he looks pretty lost in thought, doesn't he? He's probably planning lots of very serious presidential activities – you know, like ending the Civil War, uniting the United States Of America, and abolishing slavery. That's what WE'VE gleaned from his facial expression, at least.
Check it out for yourself: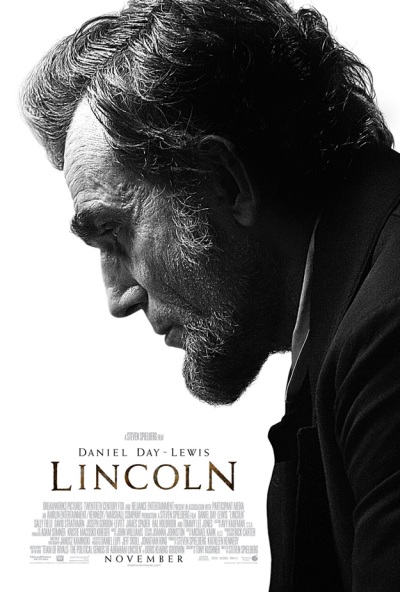 Thirdly, the film is called Lincoln. How much more serious can you get than that? We're not calling him Abe, nor Abraham and we're not even going for an official President Lincoln. It's just Lincoln. Super serious, super to the point and super use of an effective mononym.
The film boasts a pretty awesome cast, starring Daniel Day-Lewis, Sally Field, David Strathairn, Joseph Gordon-Levitt, James Spader, Hal Holbrook and Tommy Lee Jones and is set to hit cinemas later this year. We're kind of intrigued to see how this one will fare, especially after the disastrous J. Edgar biopic incident earlier this year…
Do you like the new Lincoln poster? Does it make you want to watch Planet Of The Apes a little bit?
About The Author