Still No Green Light for Hobbit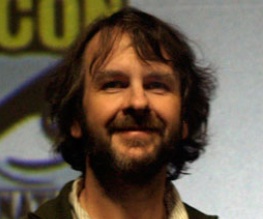 Despite the considerable hype surrounding it, Peter Jackson's The Hobbit is still yet to be green-lit by a studio, with reports now suggesting filming won't get off the ground till summer 2010 at the earliest.
The partnership between MGM and Warner to produce the film came up against serious problems last month when it was revealed MGM was bankrupt. While buyers are interested in acquiring the studio's rights to both The Hobbit and the James Bond franchise, none are very keen to buy out the studio as a whole. There's speculation Warner may buy out MGM's share, but nothing definite yet.
However, both Jackson and director Guillermo Del Toro have been quick to assure fans that the project is still progressing. Jackson told German film website moviereporter.net, "We're currently working on the second script, which we hope to have completed by the end of this year or beginning of next. We hope to start filming in the middle of next year."
Del Toro, meanwhile, had this to say on fan site The One Ring: "We are scouting, designing and will not stop. But the greenlight and commencement can only be granted by the studio. Pete as producer and me as director will do everything we can in the meantime."
Del Toro also maintained that Warner was happy with the second script and still supportive of the film, and that the delays were purely financial and administrative ones.
Have another Hobbit rumour to contribute that our considerably nerdy sources have not picked up on yet? Or are you just generally ticked off that the lazy gits are taking so long to make what will surely be a classic film? Let us know. Go on, put down your Aragorn action figures for a moment and vent away.
About The Author