Sigourney Spills on Ghostbusters III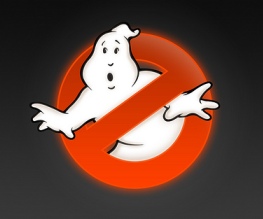 Speaking to Channel 4, Avatar's resident botanist Sigourney Weaver has let slip a few possible (and, if true, pretty major) spoilers concerning the possible third instalment of the Ghostbusters franchise.
First up is the news that, well – it seems to be happening. Although to quote Sigourney directly, "I'm afraid to say it's happening". Why she's afraid to say that, we've no idea. It's not like such a fondly-remembered film has been that much of an albatross for any of its stars, but maybe there's some behind-the-scenes stuff going on we're not privy to. Secondly Oscar, the son of Weaver's character Dana Barrett, may well have grown up to join the Ghostbusters himself – though we've done a bit of digging and it seems likely this is just Sigourney having a bit of a josh with the press.
The third, and probably most exciting, bit of news is the return of Bill Murray's Peter Venkman, only this time he'll have a far less substantial role. Not in terms of number of lines, we hope – the rumour is he'll be playing a ghost. The idea of Murray as a sarcastic, laconic ghost swooping around the ol' fire station HQ is certainly one that we're looking forward to seeing. And with the success of the recent Ghostbusters video game, the public are certainly keen to see a bit more ectoplasm flying around our screens.
But the question is, will it go ahead? And do these spoilers sound any good… or even accurate? Leave us your comments below!
About The Author