Stuart Hazeldine is rewriting Michael Mann's Agincourt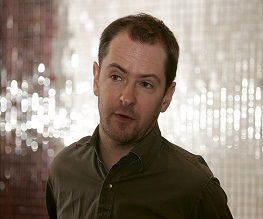 Director Michael Mann has made Stuart Hazeldine his bitch and set him to work on a screenplay of Agincourt. Based on the novel Azincourt by Bernard "Sharpe" Cornwell, it tells the story of a young archer called Nicholas Hook, who has a death sentence on his head but is saved when his mad bow and arrow skills catch the attention of the king. He then develops into a warrior and falls in love with a young woman whom he saved from a lecherous priest. The whole thing is set against the backdrop of Henry V on the cusp of leading his English troops into battle with the French at the battle of, you guessed it, Agincourt.
This is not the first attempt to make Agincourt into a movie. The creator of The Tudors Michael Hirst tried to do it in 2009, but nothing came of his efforts. We have high hopes for it this time around, as the product of a collaboration between the man behind The Last of the Mohicans and the man behind Exam can only be good.
But cool your jets for the minute, Mann fans – first the director has to finish up working on his cyber crime thriller, which has Chris Hemsworth and Viola Davis attached.
About The Author