Sundance 2010 Winners Announced!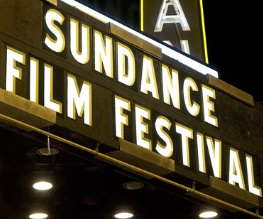 If you're hankering for a peek at the next big box office successes, look no further than the list below! Stay ahead of the curve, impress your friends and relatives and generally act all smug at knowing the next big hits based on the Sundance Film Festival prizewinners this year.
This year's festival came to a close yesterday, with the judges announcing their favourites from the cinematic offering. There were some surprises from the judges' picks, including Mark Ruffalo's first film, Sympathy for Delicious, grabbing a special jury prize after being generally panned by critics. The big winner of the day seemed to be Winter's Bone, a dark thriller by Debra Granik, scooping Grand Jury Prize for dramatic competition and the Waldo Salt Screenwriting Award.
A full list of the winners is printed below, so have a browse and see what might take your fancy should they get general release.
U.S. Dramas:
Grand Jury Prize: Winter's Bone
Audience Award: happythankyoumoreplease
Directing: Eric Mendelsohn, 3 Backyards
Screenwriting: Debra Granik, Winter's Bone
Cinematography: Zak Mulligan, Obselidia
Special Jury Prize: Sympathy for Delicious
U.S. Documentaries:
Grand Jury Prize: Restrepo
Audience Award: Waiting for Superman
Directing: Leon Gast, Smash His Camera
Editing: Penelope Falk, Joan Rivers – A Piece Of Work
Cinematography: Kirsten Johnson, Laura Poitras, The Oath
Special Jury Prize: Gasland
World Cinema – Dramas:
Grand Jury Prize: Animal Kingdom
Audience Award: Contracorriente
Directing: Juan Carlos Valdivia, Southern District
Screenwriting: Juan Carlos Valdivia, Southern District
Cinematography: Mariano Cohn and Gaston Duprat, The Man Next Door
Special Jury Prize Breakout Performance: Tatiana Maslany, Grown Up Movie Star
World Cinema – Documentaries:
Grand Jury Prize: The Red Chapel
Audience Award: Wasteland
Directing: Christian Frei, Space Tourists
Editing: Joelle Alexis, A Film Unfinished
Cinematography: Kate McCullough, Michael Lavelle, His & Hers
Special Jury Prize: Enemies of the People
What films are you looking forward to getting to know a little better? Give us your thoughts…
About The Author