The Avengers 2 gets useless teaser trailer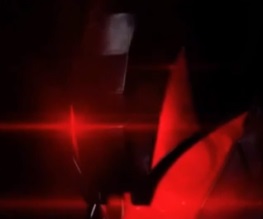 May 1, 2015: that's the official release date of The Avengers: Age of Ultron. That's exactly 1 year, 7 months and 5 days of waiting to get through till we can finally get our fix of that sweet, sweet superheroism we've come to crave.
But wait! Joss Whedon, being the supreme human being that he is, has not just abandoned us to an age of misery. Instead, he has (rather helpfully) chosen to feed our addiction with a one-minute teaser at this year's Comic Con. Sure, it's not very good, but goddammit it's SOMETHING.
Titillate yourself with it right here:
So… yeah… no REAL info about the upcoming movie, just a jumble memorable quotes from the previous instalment and a blink-and-you'll-miss-it hint at the featured bad guy. Not quite what we were hoping for but hey it's better than nothing, right? Yeah… right. Still, it's only a month more till we get to console ourselves with Thor: The Dark World and then there's Captain America: The Winter Soldier and Guardians of the Galaxy to look forward to come 2014.
The Avengers: Age of Ultron will see the return of Robert Downey Jr. (fan favourite Iron Man), Mark Ruffalo (clearly the best Incredible Hulk), Chris Hemsworth (brash-but-lovable Thor) and Chris Evans (wholesome, boring Captain America), while James Spader has taken on the role of their titular nemesis. Master Whedon will be weaving his usual magic in the role of director with shooting taking place right here in the UK, at the Pinewood and Shepperton studios.
About The Author