Superman and Batman to face off sooner than expected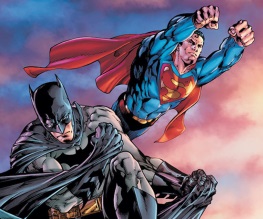 Despite fan trepidation, the proposed sequel to Zack Snyder's Man of Steel seems to be soldiering on. Following the news that Ben Affleck would be taking over the role most recently made famous by Christian Bale, Warner Bros. disclosed that the next Batman was being envisioned as a more "tired and weary and seasoned" reincarnation (yeah, because Batman Begins he's all light and airy and whatnot).
We've also found out that the film's exterior shots will be completed in gritty Detroit, Michigan – although it's not clear whether the action will be set in Gotham, Metropolis or both. Now, courtesy of screenwriter David Goyer via the Associated Press, we've discovered that production for this much anticipated DC Comic team up is actually "a bit a further along than what people realize".
Good news on the one hand but maybe not so much on the other. It certainly confirms our hopes that the project isn't merely a tag-on attempt at money making but an actually planned out progression of events by Goyer and Co, but then again it also seems to imply that fan input is mostly being relegated to the realm of white noise. Goyer admitted in his interview with AP that while they are conscious of the "fan point of view… you can't let yourself be paralyzed by that". He went on further to reveal that this kind of input can actually stunt a screenwriter's own creativity, pulling away for the goal of "writ[ing] the story that you want to write, and hope that people want to see it".
Well, with a July 17, 2015 release date it'll be a while yet till we can weigh in on whether he got it right or wrong. Affleck will be joined on screen by Henry Cavill (reprising his role as Kal-El/Clark Kent/Superman), with Amy Adams, Laurence Fishburne and Diane Lane returning as their Man of Steel characters.
About The Author