The Dark Knight Rises cast swells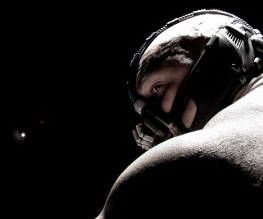 After reports of filming taking place in Central London and Croydon and news of casting announcements, we have…more casting announcements to tell you with some familiar faces joining the cast of Christopher Nolan's final film in his bat-trilogy, The Dark Knight Rises.
Brett Cullen and Chris Ellis, two names you probably won't recognise (but you may recognise Ellis from Michael Bay movies Armageddon and Transformers and Cullen from Lost) have joined a sizeable cast with the usual regulars returning in Christian Bale, Michael Caine, Morgan Freeman, Gary Oldman. Buffed up by some fresh cast members in the form of Tom Hardy, Anne Hathaway, and some other famous, and talented actors along with some golden oldies in Matthew Modine, Tom Conti (both announced last week). I count at least four Oscar winners in that cast and some potential winners in the future.
Cullen will be playing a judge while Ellis will take on the robes of a priest. I wonder if Batman will be seeking the Lord's permission to whale on some criminals since the law has decided he's a bad man after the events of The Dark Knight
Production is already in full swing with Nolan's crew traversing the world for locations that will put a nice cherry on top of his Bat-trilogy. With Cullen and Ellis joining the cast it looks as if Nolan is filling the cast with quality, however small the role. The Dark Knight Rises is scheduled for release on July 2012, are you excited? (It's okay, we are too)
About The Author