The Hunger Games: Catching Fire trailer at the MTV Movie Awards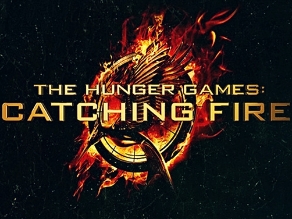 The build up to the next installment of The Hunger Games series is most definitely in full force. It all began with a titillating taste in the form of 6 supremely creepy posters (refresh your memory here and here) and now extends into the form of the illustrious trailer. Rabid fans will have to restrain their excitement until the 14th of April however as the debut of this sneak peak has been scheduled for sometime during this years MTV Movie Awards. Hosted by Rebel Wilson the 2013 MTV Movie Awards will feature the full 2 and half minute extravaganza with Liam Hemsworth being tipped to introduce it to eager fans.
Can't wait that long? Well then here's a 10 second preview to help take the edge off:
The Hunger Games: Catching Fire picks up where the first ended, continuing the story of Katniss Everdeen (Jennifer Lawrence) and Peeta Mellark (Josh Hutcherson) as they undertake their Victory Tour. Traversing the Districts turns out to be dangerous affair for Katniss who finds herself neck deep in a minefield of politics and the on-set of rebellion. Liam Hemsworth, Woody Harrelson, Elizabeth Banks, Stanley Tucci and Donald Sutherland will be reprising their respective roles while Sam Claflin, Jena Malone and Philip Seymour Hoffman will be joining the cast as Finnick Odair, Johanna Mason and Plutarch Heavensbee.
The Hunger Games: Catching Fire will hit UK screens on November 22nd.
What do you think? Is your appetites suitable whetted? Will you be tuning in to MTV's Movie Awards just for this? Let us know how far your geek goes here!
About The Author