The King's Speech leads BIFA nominations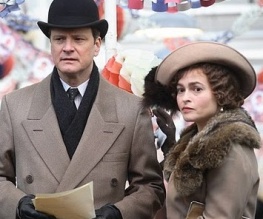 George VI biopic The King's Speech has been nominated for an extraordinary eight prizes at next month's British Independent Film Awards.
Tom Hooper and Colin Firth have been nominated for, respectively Best Director and Best Actor, whilst Helena Bonham Carter picked up a Best Supporting Actress nod and Geoffrey Rush will compete with Guy Pearce for Best Supporting Actor.
The production has also been nominated for Best Screenplay and Best Technical Achievement, as well as top prize Best Independent British Film. See? We told you it's the best film ever.
About The Author