The Last Exorcism possesses UK top spot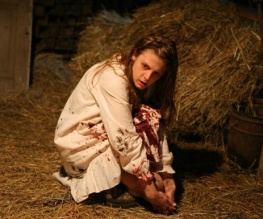 Eli Roth's horror film The Last Exorcism has gored its way to the top of the UK box office charts for this week with a £1.1m weekend gross.
Happily, this has ended Grown Ups' tenure as top film, although it failed to end its existence in the physical world altogether as Best For Film would have preferred. Adam Sandler's latest waste of bloody time fell to 4th place behind Dinner for Schmucks and Toy Story 3 – the latter is now second only to Avatar as a UK earner.
Scott Pilgrim vs. the World is holding firm in fifth place above Jennifer Aniston's come-rom-com The Switch in sixth, whilst The Expendables and Salt have slipped to seventh and eighth place respectively. Piranha 3D is clinging voraciously onto Angelina Jolie's ankle in 9th place, and after an impressive 8 week run in the top 10 Christopher Nolan's visionary thriller Inception is on its way out in number 10.
About The Author