Chinese lawyer sues cinema for adverts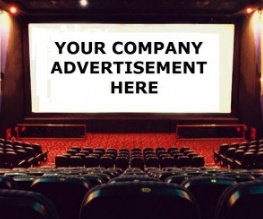 It's one of those things we accept as just another kick to the groin of our lives; if you're going to the cinema, you have to put up with the adverts. These days cinemas show up to 20 minutes of ads before the feature presentation, and we've all learnt to grin and bear it. But one woman has decided that enough is enough.
Chen Xiaomei, a lawyer from Bejing, is suing a local cinema for unreasonable treatment – claiming she was not informed how many adverts she'd have to sit through in order to watch the film she'd paid to see. She's demanding a full refund (35 yuan), an extra 35 yuan in compensation for emotional damages and a written apology from the cinema. Just so we're clear, that's about 16 quid, in total. In addition, Xiaomei is calling for the Polybona International cinema in the northern city of Xian to publish the length of advertisements on its website, in the lobby or on its customer hotline. In total, they should be less than five minutes, she says.
Xiaomei's case has been accepted by the People's Court in Xian, the capital of Shaanxi province, though as yet no court date has been agreed. So how much clout does Xiaomei's case have? We have no idea. But sticking it to the man for a reason that isn't MONEY MONEY MONEY? We approve.
About The Author