The Monsterpocalypse is Coming… and Tim Burton's on Board.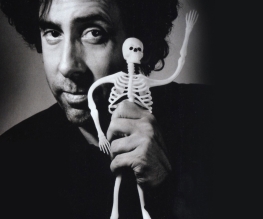 It has been confirmed that Tim Burton will develop and direct a film adaptation of the board game, Monsterpocalypse.
The exciting news gets better. Collaborating with Burton will be John August, who he worked with on Charlie and the Chocolate Factory and Corpse Bride. The team will also include Ken Ralston, who had a big creative hand in Alice in Wonderland.
The film, which is of course expected to be produced as one of these newfangled 3D films, is still being penned by John August while Ralston gets on board for the conceptual drawings and visuals.
So far as we can see, the plot begins with an epic-scale monster attack on planet Earth. The humans defeat the monsters and believe them to be dead, only to discover they have been sending signals into space in order to launch an even greater attack a number of years later. Luckily for the humans, they have built mega-robots while the monsters have been hiding underground, so the majority of the film is set to be a ginormous monster-robot war zone.
We may have a bit of a wait for this metal-fest. Burton is currently working on the animation Frankenweenie (due for release in 2012) and is expected to lend his curious brain to the 2011 horror-thriller Abraham Lincoln: Vampire Hunter. If ever there was an argument for human cloning…
About The Author