The Sorcerer's Apprentice tries its luck in Japan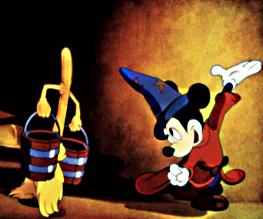 The premiere of The Sorcerer's Apprentice took place at the Odaiba Cinema Mediage in Tokyo last night. Fans went wild for star Nicholas Cage, who graced the red carpet along with the original sorcerer, Mickey Mouse!
Inspired by a beloved segment of the Walt Disney classic Fantasia (flashback of afternoons at grandma's house!) the film moves the story to modern-day Manhattan. Master sorcerer Balthazar Blake (Cage) recruits a seemingly average teenager in a mission to defend New York City from malevolent wizard, Maxim Horvath (Alfred Molina). It is another classic tale of good versus evil. I wonder who will win?
Producer Jerry Bruckheimer, who also appeared at the premiere, will be hoping that the film will be better received in Japan than it was in the US. The action-comedy had a disappointing response and was somewhat overshadowed by Leonardo Dicapreo's latest hit, Inception.
The Sorcerer's Apprentice is due for release in Japan on 13th August.
About The Author