The Terminator reboot combines the might of the Ellisons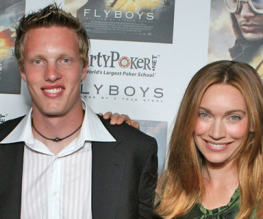 The Terminator rights were bought 18 months ago by Megan Ellison of Annapurna Pictures for $20 million, but since then not a whisper of a Terminator reboot has been seen. A new development in the proceedings suggests that the long-suffering project might still become reality, after Megan Ellison announced that her brother, David Ellison, will join her as a creative and financial partner.
Annapurna Pictures has made an fantastic name for itself over the last few years. Its mission statement is to fund decent films, no matter if a financial return is expected or not. This is less philanthropic as it sounds, as Megan and David Ellison are both heirs to a multibillion dollar fortune. The Terminator reboot will be the first project that the Ellison siblings have worked on together since True Grit, which was phenomenally well-received.
Since then the siblings' paths have taken quite a different turn in Hollywood. Annapurna Pictures have funded hard-hitting and gritty pictures such as The Master, Lawless and Zero Dark Thirty whereas David Ellison's production company, Skydance, are responsible for Mission: Impossible – Ghost Protocol, Jack Reacher, World War Z, G.I. Joe: Retaliation and Star Trek Into Darkness. The Terminator definitely sounds more like Skydance's cup of tea, so don't be surprised if it is David Ellison who takes command of the reboot.
There is an extra wrinkle to the affair surrounding a reboot of The Terminator. Copyright laws allow the original creator to demand the rights of their intellectual property back after 35 years. The Terminator was released in 1984, which would make 2019 the end of this 35-year period. At that point, the rights could revert back to some homeless guy no one has ever heard of – James Cameron. This makes any reboot of The Terminator top priority for the holders of the rights.
Hear that, Ellison kids? Better get moving. James Cameron is coming for you and there's nothing you can do to stop him.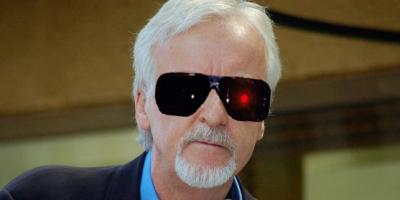 How do you feel about a Terminator reboot? Do you think the Ellisons should just give the rights back to James Cameron?
About The Author