The Wolverine gets two superb new posters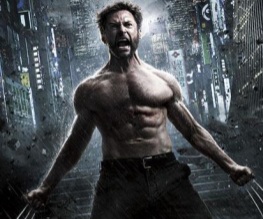 Hugh Jackman's Wolverine is enraged about something in two new striking posters for The Wolverine, which opens in the UK on 26 July. We each have our favourite here at BFF, but the poster you like best will depend on whether you like your posters rainy or ninja-y. The rainy poster seems hint to at the fact Wolverine is basically a massive ball of rage, while the second poster alludes to the action side of things. Here's hoping for plenty of hand-to-hand, or rather sword-to-claw, combat. We've yet to see a trailer for the darn thing, so if you're listening Jackman et al, get a wiggle on and give us something to actually LOOK at. Both posters hint to the fact the film is set in Japan where Wolverine – real name Logan – is serving as a bodyguard for the young and beautiful Mariko, a target of the Yakuza. As is the way with superhero film, he'll be coming up against some deadly enemies, including the beautiful Viper, who is immune to poison.
| | |
| --- | --- |
| | |
Jackman will be putting on his metal claws and gravelly voice for the seventh, yes that's SEVENTH, time in X-Men: Days of Future Past. With his former X-Men co-stars Patrick Stewart, Ian McKellen, Halle Berry, Anna Paquin and Ellen Page all on board for the Bryan Singer directed film, Days of Future Past is shaping up to be a massive mutant love-in. Which is nice.
About The Author