The Wolverine: Teaser Trailer + Stills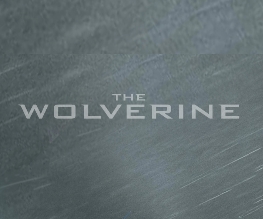 It's been a long wait for the fans of The Wolverine but finally a few sneak peeks are being revealed. Yesterday we got 2 new posters and today, in preparation for the trailer that is due for release this Wednesday, we have a 6 second teaser trailer to obsess over. You won't get a better idea of the story but you will catch a glimpse of Famke Janssen, who you will remember as Jean-Grey from the X-Men series. Is this a flashback? A dirty dream? All we know is that nothing will be known till after the summer.
Click to bare more of the goods:

Entertainment Weekly has also managed to scoop eight stills from the film that give us an insight into the other characters that will be keeping Wolverine company along the way.
The first of these is Mariko (Tao Okamoto) who hires Logan as a defence against the Yakuza who are hunting her down.
Next up is Viper (Svetlana Khodchenkova), a femme fatale with an affinity for poisons, who at some point manages to get the better of our Wolverine (if the pics prove to be accurate).
Last but not least is Yukio (newcomer Rila Fukushima) who is still a bit of mystery. We know she will be on the side of a good and bringing a few bad-ass skills to the table, but beyond that not much else is known.
Are you salivating yet? Can you possibly wait till July to see the rest? Vent your frustrations here!
About The Author