Thunderbirds remake is go!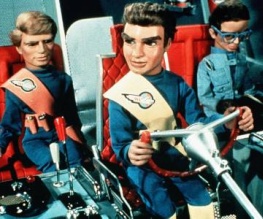 The popular children's TV series is to return in 2015 using the title Thunderbirds Are Go!. It will be relaunched 50 years after the original Thunderbird lifted off in 1965. Last year, Gerry Anderson, the creator of the famous puppets, died aged 83. His 'supermarionation' technique, which gave the characters a bobble-headed look, was part and parcel of the TV series. However, the new series will use a mixture of live-action models and CGI special effects to bring them to life.
The managing director of ITV Studios, Denise O'Donoghue, has said: "Thunderbirds is a highly respected brand that continues to hold recognition around the world.This cult series is often credited as changing the history of animation and action-adventure, and we look forward to taking the show to another level while retaining the much-loved heritage that has endured over the past 50 years."
The 26-part series will be made with Weta Workshop, famous for their Oscar-winning work on Peter Jackson's Lord of The Rings trilogy. The head writer on the series will be Rob Hoegee, whose previous credits include popular series' such as Ben 10 and Generator Rex.
The last revival of the 60s TV series was a film, Thunderbirds, made in 2004. It starred Brady Corbett and Vanessa Hudgens as the children of pilots for the planes.
Are you excited to see the new Thunderbirds TV series? Let us know below.
About The Author