Tim Burton to make a film NOT with Johnny Depp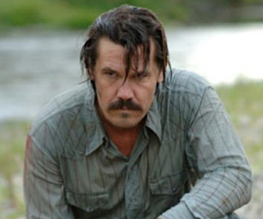 Oh we're just horrible little beggars, we know. We spend all our time mocking Tim Burton for only ever using his wife or Johnny Depp in his various black-and-white-stripe extravaganzas, and then when does announce he's using another actor we somehow have to twist it round to his earlier casting misdemeanours. Yeah well, that's quality journalism for you.
So, Tim Burton has today announced that he's working on a Hunchback Of Notre Dame adaptation with no other than Josh Brolin (of Milk, No Country For Old Men and True Grit fame). Brolin would help produce as well as star in the film, which may mean a lot more creative control for the actor, and possibly a lot less Danny Elfman "doing the bells" for us? Who can say. But the point is, it's someone different. Yay! So, the question now is, who is going to be his Esmerelda? A classic beauty with flowing, long dark hair and a penchant for odd-looking blokes who sculk about near gothic architecture… hmmm….
About The Author