Titanic gets a 3D release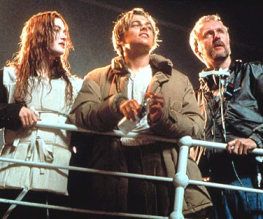 James Cameron looks to have joined the ranks of George Lucas in the let's-re-release-everything-I've-ever-done-so-we-can-get-more-money club, by announcing that Titanic will get a shiny new 3D release.
There is a little method in the madness, however, as the release next year on April 6 is due to coincide with the centennial of the boat's disastrous voyage, and it will also be 15 years since the film took over the world and won every Oscar going. Titanic first set sail on April 10.
Cameron, in a release for the announcement, said: "There's a whole generation that's never seen Titanic as it was meant to be seen, on the big screen." Well you could say that about a lot of films, couldn't you Jim?
Nonetheless it will certainly be interesting to see Kate Winslet's five-foot-long boob pop out at us in glorious 3D, won't it?
About The Author