Tom Hardy walks down The Long Red Road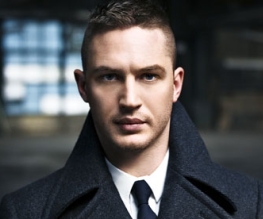 Oh Tom Hardy, you lovable old villain, whatchadoin' with Michael Shannon? You're gonna be in The Long Red Road? That's cool. What's especially exciting is that Hardy will be reprising the role he played in the theatrical production the movie will be adapted from. Directed by Philip Seymour Hoffman and written by Brett C. Leonard, The Long Red Road opened in Chicago in 2010.
Hardy played, and will play, Sam, an alcoholic trying to find peace from his demons at the bottom of a glass on a Native American reservation in South Dakota. When his young daughter comes to stay he has to take a long hard look at himself. Clean since 2003, but once battling alcoholism and cocaine addiction, Hardy has played a surprising number of homeless alcoholics and drug-addled rapists in his time, maybe it's that bristly bone structure. Or maybe he's just a really great actor.
Michael Shannon (Revolutionary Road) will star alongside Hardy as his brother Bob. There's no official word so far on the director, but Philip Seymour Hoffman could still be in contention.
About The Author