Top gun director Tony Scott reportedly takes own life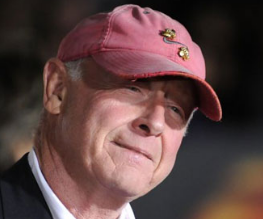 Anthony David Scott, younger brother of Ridley Scott, director of films such as Top Gun, True Romance and Enemy Of The State as well as father of two, has reportedly taken his own life. The 68 year old director was seen parking his Prius next to the Vincent Thomas Bridge in Los Angeles, climbing a fence near the apex of the bridge and jumping 200 feet to his death. He will be sadly missed.
Born in 1944 in North Shields, Tony Scott had quite the turbulent career – initially carving out a reputation as a fantastic ad and music video man alongside his brother Ridley within his company Ridley Scott Associates. He got his first big break into the Hollywood scene when asked to direct Top Gun – a film that became an instant audience hit, and launched the career of a young, Raybanned Tom Cruise. He soon became known as the go-to man for crowd-pleasing action classics, directing films such as Beverley Hills Cop II, The taking Of Pelham 123 and Unstoppable . Audiences loved his sense of humour, instinct for pacing and thrilling action sequences, whilst in the industry itself he was known for being patient, kind and modest.
Though reports suggest a suicide note was found in his car, as yet no reasons have surfaced as to his decision to take his own life. He is survived by his wife Donna Wilson Scott, and their twin sons Frank and Max. A very sad day indeed.
About The Author