Top movies this week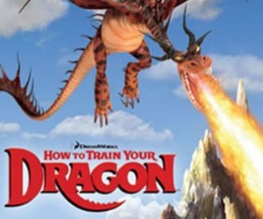 According to the US box office Dreamworks' How To Train Your Dragon still has plenty of bite, as it's nabbed the top spot with $20 million this weekend. Just below that – and to our disappointment – Kick-Ass's opening weekend has been rather lack-luster, cashing in just $19.75 million, despite brilliant reviews across the board and the promise of a 11year old assassin. Seriously, what more can film-goers want? Hopefully word of mouth will spread and pick up figures for the rest of the week, but to be honest USA, at the moment you're letting us all down here.
Tina Fey and Steve Carrell's action-comedy Date Night dropped to third place, earning $17.3 million, but its yet to open over here in the UK, so there's still all to play for. The significantly less-exciting-sounding Death At A Funeral came in at fourth place with $17 million and 3D epic Clash Of The Titans sank to fifth place making $15.6 million in its third week.
The rest of the chart was made up of Miley Cyrus (urgh) in The Last Song in sixth place, Tyler Perry's Why Did I Get Married Too in seventh, Hot Tub Time Machine eighth, Alice In Wonderland in ninth and The Bounty Hunter lounging at number 10.
Come along yanks everywhere (but mainly in the US), do justice to the best film made in bloomin ages. It may not be in 3D and not a lot of planets get destroyed, but Kick-Ass is a movie you need to see. We'll cross our fingers for Matthew Vaughn and crew that this week sees justice being done.
Have you seen the glory that is Kick-Ass? Let us know below…
About The Author