Trailer for Burning Man released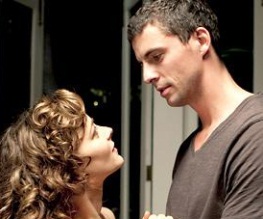 After premiering at the Toronto Film Festival last Saturday, the trailer for Burning Man has now been released online. Written and directed by Jonathon Teplitzky, the film is described as a "story of a father and son's journey back to happiness"- but from what? Perhaps a trailer can give us some clues.
In comparison to some spoilerific trailers (One Day, The Double) the Burning Man clip is very ambiguous, beginning with an intriguing shot of lead actor, Matthew Goode, and a whole load of lemons being flown around a car as it rolls and crashes. Smoothie anyone? We are then given snippets of Goode in some kind of emotional turmoil, as well as having tonnes of sex with a questionable number of women (apparently six in all).
The drama obviously focuses on Tom (Goode), who is an English chef working in a chic restaurant in Australia. Following a crushing personal tragedy, Tom begins to dip into a dark well of self-destructive behaviour, yet rather than detaching themselves, those who care for him just work that little bit harder to try and save him. His eight year old son, Oscar (Jack Heanly), and a group of understanding women (Bojana Novakovic, Rachel Griffiths, Essie Davies, and Kerry Fox to name but a few) attempt to prove to Tom that life is worth living.
Set for release in New Zealand this October, unknown UK release date.
About The Author