Trailer for Danish comedy Klown showcases worst threesome ever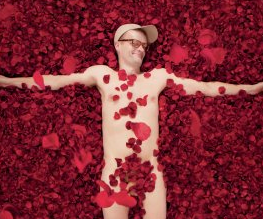 Though it's not certain that Klown – the raunchy Danish comedy that took the 2011 festival junket by storm – is going to get a UK release, we can at least rest resentfully in the fact that The Hangover director is already pencilled in to helm a remake. Yay. However, for those who don't actually MIND the idea of watching a comedy not starring Zach Galifianakis, there's a new trailer for the original out. And it's utterly, horribly brilliant.
Klown is a dark sex comedy based on a hit TV series starring comedians Frank Hvam and Casper Christensen. The premise is pretty sketchy – two friends go on an ill-advised sex trip when one of them discovers he is about to about to become a father – but promises to showcase the sort of dry, uncomfortable humour along the lines of Curb Your enthusiasm.
BE WARNED, it's red-band O-clock a BFF towers, and this is basically two minutes of the most terrible threesome you have ever watched. And, let's be honest, we've watched some pretty horrendous threesomes.
"We're in her house… she made pancakes."
What else is there to say? Campaign to get this film a UK release? keep Danny McBride away from it? Splendid.
About The Author