Will Joseph Gordon-Levitt star in a Little Shop Of Horrors remake?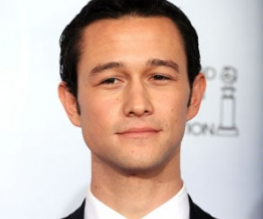 SUCH CONFLICTING EMOTIONS. So, we know for a fact that basically anything JGL touches turns to gold, and his involvement in a dark comedy musical will only be a wonderful thing. But, do we really want to see a remake of a film as beloved as Little Shop Of Horrors? Well, technically the version we love (Steve Martin, Rick Moranis, you know it well we're sure) was a remake of a 1960 version. Does that make this OK? Tricky.
For those of you who aren't hot on their Off-Broadway knowledge (pshht as if such people even exist), Little Shop Of Horrors is a gloriously funny, weird little tale of a gentle florist – Seymour – who is desperately in love with his co-worker Audrey. After discovering a mysterious plant, he decides to name it after his heart's desire, and cherishes Audrey 2 as he would the real thing. But it soon becomes clear that Audrey 2 has hungers that stretch far beyond plant-food, and soon Seymour struggles to control its increasingly blood-thirty desires. Also, Steve Martin turns up as a psychotic dentist. Just for a song. It's amazing.
Anyway, Warner Bros want to re-make the sucker, with JGL in mind for the part of Seymour. He would be wonderful, obviously, but the 80s film is so damn glorious that it's difficult to see this being anything but a excellent karaoke job. Roberto Aguirre-Sacasa (producer of Glee and writer of the infamously damned Spiderman: Turn Off The Dark) is on-board to write, but no-one else is as yet attached. What do you reckon? Could we betray Rick in such a base way? Probably. Probably we will.
About The Author