Trailer for Margaret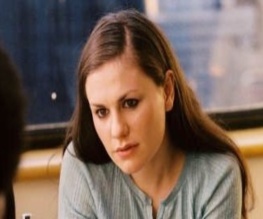 After gifting the world with the wonderful screenplay for Gangs of New York in 2002, Kenneth Lonergan has enjoyed a nine year hiatus from writing screenplays. But he's making a comeback with the dramatic Margaret, starring a whole portrait of famous faces including Anna Paquin, Matt Damon, Mark Ruffalo, Matthew Broderick and Allison Janney.
For a brief moment we're fooled into believing it's going to be one of those kind of films, but thankfully a lady get's tragically hit by a bus so we can all breath a sigh of relief. The film features high-school student Lisa (Paquin) who lies about an accident she witnessed, but the growing guilt begins to encroach on her life, wrecking relationships and destroying her youthful ideals.
About The Author