Tron 3 Trailer?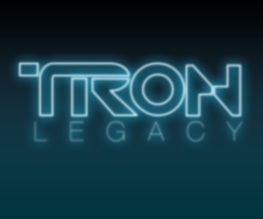 Now, I struggle to call this 'news'. It's gossip, rumour, and nothing more than potentially whispers of a far off truth. That said, if it breaks as news, you can happily announce that you read about it ages on BFF.
Ain't It Cool.com has it from a reliable source (if such a thing can exist for internet rumour) that a Tron 3 trailer is to be slipped into the DVD Extras on the release of Tron: Legacy. And how do they know? Apparently the insider has been working on the set of the new trailer. Three scenes have been detailed by Ain't It Cool:
The first involves Bruce Boxleitner as Alan/Tron and Dan Shor as Ram, a character from the original Tron film. The next scene involves Quora (Olivia Wild) showing up to ENCOM and getting acousted by the press because she's riding Sam's (Garrett Hedlund) Ducati. The last scene that was shot in this mini-shoot involved text screens where you see the Dillingers stating that everything is "going as planned". I'm a MASSIVE Cillian Murphy fan, and as such I was surprised he'd taken on such a minor role in Tron: Legacy. He appears for all of 5 minutes as Edward Dillinger. It would make more sense had he signed on for a two film project.
Keep your ears to the web for more chatter on this.
About The Author