UK Green Film Festival programme announced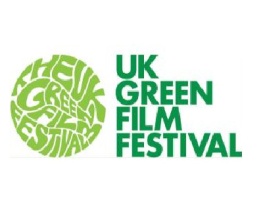 Coming to you nationwide between 20 – 22 May 2011, the first UK Green Film Festival, will highlight environmental issues through the medium of the big screen.
The programme of events will include the world premières of Alma, Patrick Rouxel's stunning documentary on the effects of business on the natural world and With Landscape in Mind, Joe Cornish's photographic journey through the beautiful countryside of the North East.
Other highlights include The Big Uneasy, a documentary exploring the causes of Hurricane Katrina from Simpsons-favourite Harry Shearer (This is Spinal Tap), and a Grindhouse double bill of old-school sci-fi films Soylent Green and Godzilla (1954 version) for the green and geeky among you. John Long, one of the festival's founders believes that "audiences around the country will be engaged by these powerful films, and also entertained and inspired."
Feel good about yourself by visiting the website at http://ukgreenfilmfestival.org/ or following on Twitter @UKgreenfilms.
About The Author