Vaughn and Goldman on board for next X-Men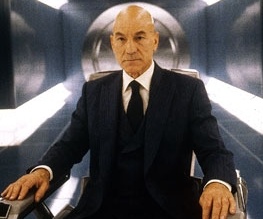 Whew, they don't mess around much do they? Mere weeks after the epic critical success of Kick-Ass, Matthew Vaughn has announced that he will officially be donning the director's trousers for X-Men: First Class. And apparently taking the mantle of the X-Men series isn't enough pressure, as the team are planning a next year release – next June, to be exact. Who needs time when you've got the legacy of Hit-Girl and Big Daddy to spur you onwards, eh?
And in terms of Jane Goldman – the writer of Kick-Ass – though she's not confirmed her involvement officially, her pesky husband Jonathan Ross may have let the cat out of the bag. Earlier he tweeted that "My wife has just taken on a big new exciting movie. So I'll be doing the cooking for the next 10 weeks." A short time span? A big exciting new project? What in the name of unsubtle bomb-shells can he be talking about? Either way, we're excited that team Vaughn/Goldman might be attacking X-Men: First Class – the tale of how a young Charles Xavier and Erik Lensherr met.
X-cited about the new X-Men? Let us know below!
About The Author