Veronica Mars gets an actual real trailer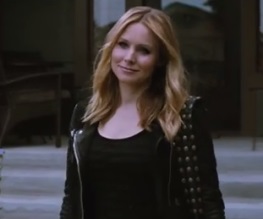 After teasing us all with the "teaser that was actually a featurette" for the upcoming Veronica Mars adaptation way back at some point, Rob Marshall (of the "not the guy from Matchbox 20" Rob Marshalls) has finally released a proper trailer with footage from the actual film. And to be honest, regardless of what's in it, it's just got us all excited about the film existing at all.
In case you're not already mad keen on V-Mars and her tiny, blonde whippersnappery, here's a crash course: previously popular Veronica Mars is cast out of her high school's elite crowd after her best friend Lily is coshed over the head. She solves mysteries, deals with MUCH emotional drama, and keeps her school grades up, all with a great sense of style and an every ready snide quip. She was Buffy without the superpowers, the monsters she faced were actually human, and it is a crying shame that it didn't go further. UNTIL NOW. Here, take a look at the trailer:
After the most successful Kickstarter campaign to date, the movie is finally coming at our faces; Ronnie's all grown up and shacking up in the big city. But something's got to drag her back in, and that something is her former smooch-buddy, Logan Echolls, who, as ex-boyfriends will sometimes do, has got himself accused of murder.
Apart from being a chance to tie off a damn good series, the film is groundbreaking in that it opened up new possibilities for fans to help decide what gets produced. But mainly, MAINLY, it's a chance for us to see more of the best teen detective since Nancy Drew, and we are SO EXCITED. And we're also a little turned on from watching that old smooch clip twelvety times.
About The Author